How important is your teeth?

Good question.
Our teeth is one of the most important things that we need in many ways. We need them to eat, smile, talk, hold as well as tear. When we lose them, we are never the same again, as it affects our whole being.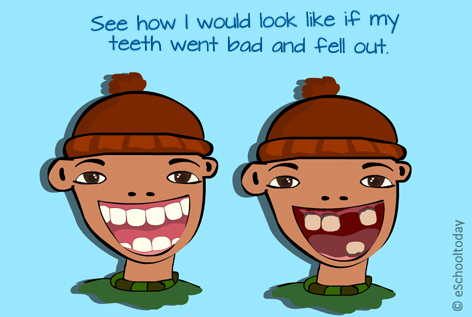 We are no longer confident, and cannot speak properly and most importantly, cannot enjoy many foods!

In this lesson, we will learn more about our teeth and what a treasure it is. We will also learn about the changes we can expect as we grow up and ultimately how to take care of them until we are very old.

To start with, let us see how when our baby teeth first appeared, when they fell out, and when we will have our complete set of teeth… for the rest of our lives.

Click next to learn more...