Before you travel,
Whether you are visiting family or friends or you booked your holiday with a travel agency, you must get information on the 'malaria or mosquito status' of your destination. Your doctor may be able to help with that information or contact your local travel office for that information.
If this is the case, speak to your doctor, who will give you a shot or some medicines to take.
Take the recommended antimalarial drugs. These drugs can be prescribed to you by your doctor, or your local pharmacy shop can recommend a good one for you. Generally speaking, these are taken from one week before you travel until one month after you return, but this can vary depending on the type of drug and the country you're visiting. Antimalarial drugs are not 100% guaranteed. You should still take the other preventive measures.
Study your malaria preventive tips well to avoid mosquito bites
Drug Resistance: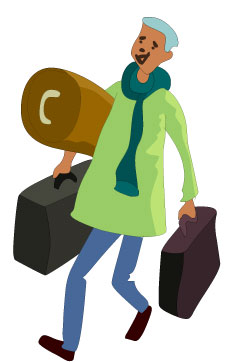 A major problem is a steady increase in malaria's resistance to drugs used in both prevention and treatment.
This means that it takes longer to kill the parasites. Drugs should clear the parasites at an early stage, preventing them from further maturing and reproducing. But research is showing that it becomes more difficult to eliminate the parasites from the body.
It is therefore important that you speak to your doctor before traveling.
Immediately seek diagnosis and treatment if a fever develops one week or more after entering an area where there is a malaria risk, and up to 3 months after departure.