Stem tubers in vegetative propagation
Before we look at tubers, it is important to note that there are two categories of tubers: stem tubers and root tubers. As their names suggest stem tubers are the swollen parts of the stem buried in the soil. 
Root tubers are swollen roots. Both are storage systems of the plant.
Stem tubers have eyes or nodes on them that can produce new shoots. A great example is the potato tuber. The eyes often begin to sprout into new shoots when left for some time. Each shoot that appears on the tuber can be cut and planted to produce a new plant.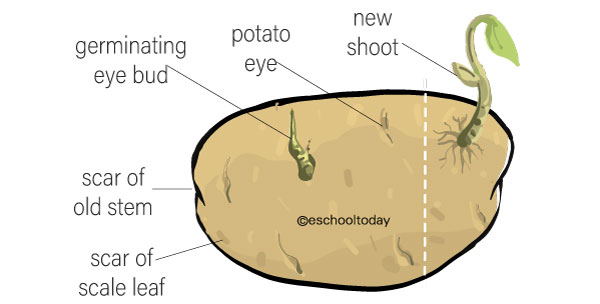 In the illustration above the new shoot growing from the tuber can be cut and planted.
Recommended Science Lessons